Graphic Design
We handle different design projects, from logo design to press advert and deliver a proper visual composition to our clients
Printing & Framing
We print your beautiful photos on canvas, paper and we do the framing. We love to see beautifully printed images given as gifts or displayed in your home, office, villas or hotels
The Creative Space
We are a studio that promotes art through our design, framed canvas prints, and photography.
Our Philosophy is to have fun in whatever we do. And of course, to make our clients smile!
Meet Our Team
Having fun in Design
We are passionate about design. We love what we do. This is why it is always a pleasure working with the team, to brainstorm, to find new ideas together. For us, it is essential to have this kind of spirit in our studio. We are always open to collaborating on different design projects: Branding / Visual Identity, Advertising, Motion Graphic, Social Media Content, Packaging, Staged Photography, etc…
Attentive down to the final touch
Printing and framing form part of our everyday life. We love the sensation that we have when we see the final result. We love the granulated effect of the paper or the thick and rough canvas. We also pay great attention to the wood that we'll choose for the frame.
We have a large variety of beautiful wood and for us it's a pleasure to look for the best one that will match your photo
Photography Lover
We want to promote Mauritius through our photography. We must admit that our island is beautiful and that we have a lot of hidden treasures that need to be captured. We want you to discover our island Moris differently. We want to capture genuine emotions and feelings in our photos and to share them with you.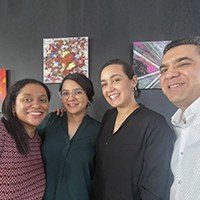 Reliability. Professionalism. Creativity. These are 3 words that best describe our experience with Yannick over the last 10 years. It is absolutely wonderful to work with him. Not only does he patiently listen to and understand our goals, he also turns them into amazing design concepts.
- Ali, Arielle, Tracy & Virginie.
Marketing & Communications Team - Bank One Ltd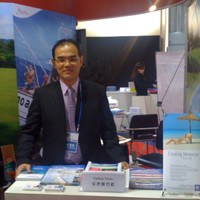 Our collaboration is since 2016 and he has proved to be reliable, responsible, creative in its designs, and punctual in the delivery of its assignments. I strongly recommend Mr. Yannick Augustin as a professional graphic designer.
- Jimmy Tan Yan
Managing Director - Cathay Tours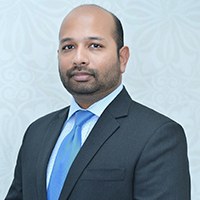 I have been working closely with Yannick for around 10 years, if not more. His work is exemplary and he takes due care of all personalized requests. What we appreciate about him is his flexibility of adapting to our needs - and our schedules!
- Neerish Chooramun
Corporate Manager - Projects & Business Development - Velogic Group